Belfast and County Down Railway
---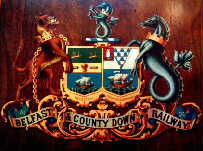 BCDR Coat of Arms
History: Summary
Operated 80 miles of track (Belfast-Newcastle and five branches) exclusively in Co. Down serving a number of holiday resorts, its main line was from Belfast to Castlewellan, a distance of 41 miles. The company was incorporated on 26/6/1846 with the first section of the line from Belfast to Holywood being opened for traffic on 2/8/1848, being subsequently extended to Bangor by the Belfast, Holywood and Bangor Railway (opened 1/5/1865), which was acquired by the BCDR in 1884. The line to Downpatrick was opened on 25/3/1859, but it was not until 10 years later that Newcastle was reached, the line being originally owned by the Downpatrick, Dundrum and Newcastle Railway (opened Downpatrick-Newcastle on 25/3/1869, absorbed by BCDR on 14/7/1884), but worked by, and eventually, in 1881, being purchased by the BCDR. Of the remaining lines, the branch from Downpatrick to Ardglass and the loop line at Downpatrick were opened in 1892, and the branch from Newcastle to Castlewellan on 24/3/1906. The company operated boats between 1893 and 1915 and owned a hotel at Newcastle. On 1/10/1948 the BCDR was taken over by the Ulster Transport Authority. With the exception of the line between Belfast and Bangor the railway was closed in 1950.
Rolling stock: All locomotives were constructed by Beyer Peacock, except No. 2, which was from Harland and Wolff. Two steam railcars from Kitson in 1905. 29 locos passed into UTA ownership in 1948. In 1948 there were 181 carriages and 25 other coaching vehicles. The majority were 6 wheelers, non-corridor, gas lighted. Many makers of coaches but majority from Railway Carriage Co. and Metropolitan. Goods stock consisted mainly of covered vans and wagons, although several 6 wheel fish vans were in service. The total number of wagons at that time was 629 plus 54 service vehicles. Wagons were from many sources. Full details in Coakham.
Works: Loco works were at Belfast (Queen's Quay). Closed 1950. New carriage works opened in 1886. Last carriage built in 1923.
Livery: Locos, both passenger and goods, were painted dark olive green (lighter shade from 1936), lined red and white. [WPMcC: Dark green lined out in red and white.] Carriages were dark [maroon - Downpatrick Museum] brown.[DGC: Carriages teak up to 1889. Two crimson lake in 1890 and subsequently generalised. Basic wagons very dark grey. Permanent way and piped vehicles red oxide to solebars, ironwork below black. Stencilled white letters and numbers. Wagonplates introduced after 1912.]
Staff: Loco superintendents included T.Firth 1854, C.Domeville 1865, R.G.Miller 1885. General Managers included J.Broughton (first), T.C.Haines 1863, J.Barber 1875, J.Medley 1884, J.Tatlow 1885, C.A.Moore 1917, W.F.Minnis 1936.
Signalling: Tyer's tablet instruments and Wise's staffs were used over different sections. Belfast-Comber two line absolute block, beyond this single line tablets. All stations between Comber and Newcastle (except Tullymurry which was not a tablet station) provided with exchanging apparatus. Bangor branch: double track, track circuited and controlled by automatic signals, mainly two position banner types. Donaghadee branch: Comber-Newtownards Tyer's, Newtownards-Donaghadee Wise train staff, Ballynahinch and Ardglass Wise.
Carriage accessories: Antimacassars first mentioned 10/1910. Photos introduced in 1886, initially confined to 1st class, 2nd class by board order of 9/1905. Please remain seated notices until train stops put up by order of 9/1892. Spitting notice originated with a request from National Association for the prevention of consumption (Ulster branch) in 10/1901 and was to be displayed in all 3rds and the smoking compartments of 1st and 2nd. Tapestry replaced hair cloth for blinds in 1890. Ladies only compartments 1888-96, then reintroduced (date unknown) and were still in 3rd class up to 2nd WW. Window labels had white printing on red background. Non-smoking remained the norm up to 1930s (unmarked). Then reversed. Triangular no smoking labels introduced. Original smoking compartments had etched 'Smoking' on window glass. Torpedo vents introduced 1894. Colza oil up to 1887, then paraffin burning Silber lamps. Popes gas lighting from 1893. Incandescent mantles after 1907. Electric Stone's equipment ordered in 1917 and two coaches had experimental Vicker's system in 1919. Charcoal footwarmers to 1890. Hot water pans (tinplate and copper) after. Steam heating from 1919. [All data from Coakham]
Other: Milepost: In February 1995, milepost 2 of BCDR design still survived on up side at Sydenham
Internet: Downpatrick and County Down Museum site, with a subpage on BCDR history, or the Dundonald site.
Further reading: W.P.McCormick, Main Line Railways of Northern Ireland, R.M.Arnold, Steam over Belfast Lough, D.G.Coakham, "BCDR Coaches of 80 years" JIRRS 1086 and 287, D.G.Coakham, "BCDR Wagon Stock" JIRRS 273.
Coat of Arms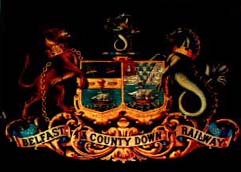 A further BCDR coa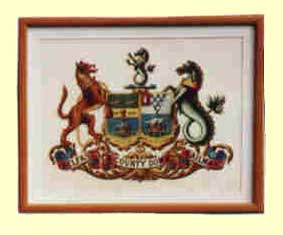 A third BCDR coa. Source: SRA1200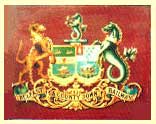 And another. Source: SRA398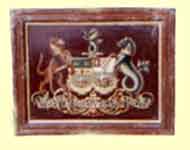 BCDR coa. Source: SRA1203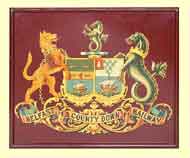 BCDR coa. Source: BON1006 (full image 24K)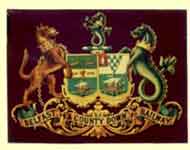 BCDR coa. Source: GCR708. (full image 10.7K)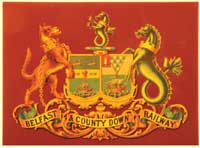 BCDR coa. Source: GCR712. (full image 32K)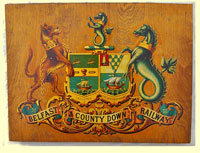 BCDR coa. Source: JAC0115. full image 63K.

BCDR (or constituent?) cast iron arms. Source: SRA1207 (full image 5.9K). NOTE: "More likely to be be a plain old Belfast City Council or Belfast Corporation crest, as it doesn't have the arms of County Down in it." [Source: RG]

Rolling Stock railwayana
Locomotive nameplates and numbers: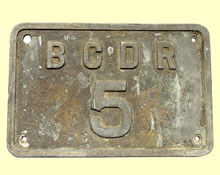 BCDR cast iron loco number. Source: TRA609. (full image 31K)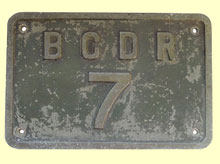 BCDR cabside. Source: TRA909. (full image 25K)
Works & tenderplates: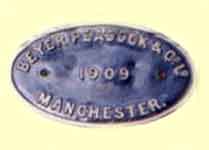 Beyer Peacock makers' plate. Source: SRA1203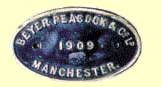 Beyer Peacock makers' plate. BCDR? Source: KRA904
Carriage plates:



Source: SRA900, (appartment)(another original SRA1293)


Source: TRA1003.


Source: TRA0507. (full image 29K)


BCDR no spitting carriage sign. Source: GCA407. (full image 9K)

BCDR spitting notice. Source: SRA907


BCDR spitting sign. Source: RNT1109. (full image 71K)


BCDR spitting notice. Source: SRA311 (telephone auction)


BCDR spitting plate. Source: 'Stop the drop', Feb 2011. (full image 84K)


BCDR carriage spitting enamel. Source: GCR1014 full image 37K.


BCDR 'no spitting' (apartment variant). Source: GNR1015. (full image 67K).


BCDR 'seated' notice. Source: SRA311 (telephone auction).

Wagon plates: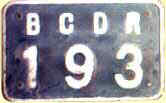 BCDR wagonplates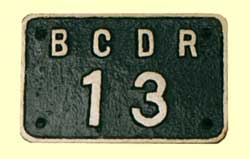 Another BCDR wagonplate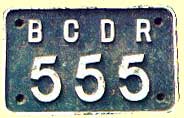 BCDR wagonplate. Source: SRA1296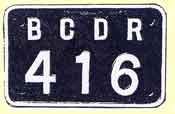 Source: RAG7 (full image 8K)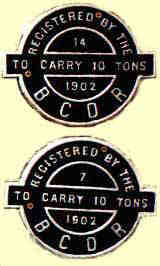 BCDR wagon registration plates (more registration plates 26K)


BCDR wagonplate. Source: TRA1003
Lineside and station railwayana
Footbridge:
Bridge Restriction:
Bridge Numbers:
Trespass: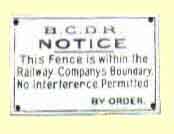 BCDR fences notice. Source: SRA698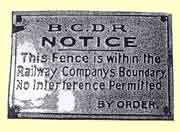 Another image. Source: RAG4. Click for larger image.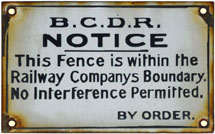 BCDR fence sign. Source: GCR(FUR)616. Click for larger 57K image.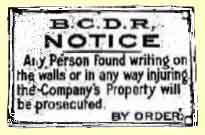 BCDR walls notice. Source: SRA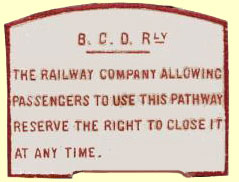 BCDR pathway notice. Source: SRA311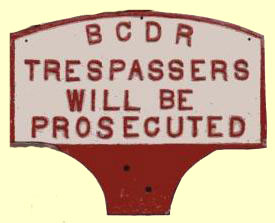 BCDR trespass. Source: SRA311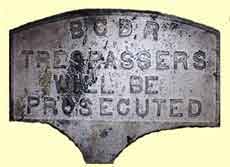 BCDR trespass. Source: D.Cronin (full image 12K)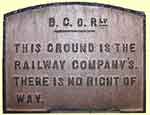 BCDR ground notice. Source: D.Cronin (full image 17K)

BCDR trespass. Source: SRA604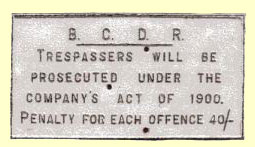 BCDR trespass notice. Source: SRA311
Station:
Mileposts:
Railchair:
Signalling: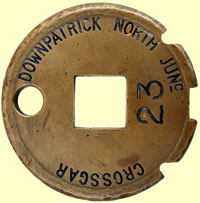 BCDR tablet 'Crossgar-Downpatrick North Junc.' No. 23. Source: GWR715. full image 235K.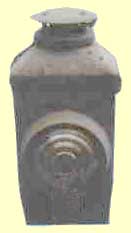 BCDR lamp. Source: SRA312.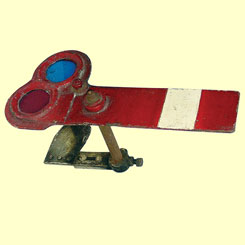 BCDR miniature lower quadrant signal arm. Source: TRA0314 full image 56K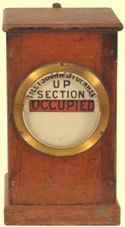 BCDR Sykes block repeater. Source: GCR615. full image 26K


Track circuit indicator (possibly Ballymacarrett Jct.). Source: E.N.Calvert-Harrison (full image 14K)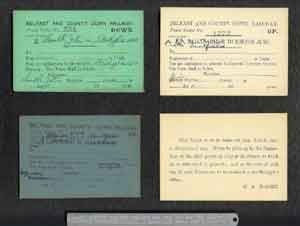 BCDR Tickets. Source: E.N.Calvert-Harrison (full image 48K)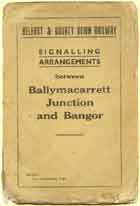 Signalling arrangements Ballymacarrett Jct.). Source: E.N.Calvert-Harrison (full image 11K)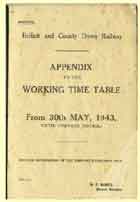 Appendix to WTT. Source: E.N.Calvert-Harrison (full image 34K)


Bangor track. Source: KRA101


BCDR passenger ticket. Source: ebay1107 (full image 19K)


BCDR ticket. Source: ebay408 (full image 7K)


BCDR ticket. Source: ebay308 (full image 8K)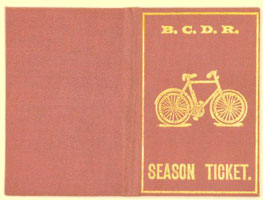 BCDR bicycle season ticket. Source: SRA1215. (full image 41K).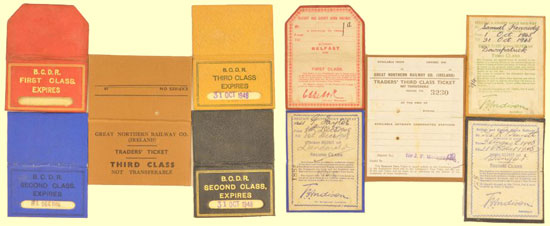 BCDR season tickets +1 GNRI trader's ticket. Source: SRA915. (full image 75K).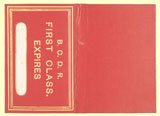 BCDR pass. Source: GCR1013. (full image 23k)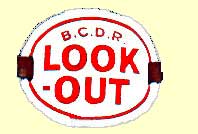 BCDR look out. Source: SRA693, b/w enhanced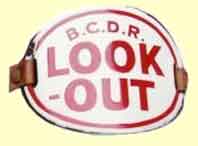 BCDR 'Look out' armband. Source: SRA1208. (full image 7.7K)
Cutlery, china, ashtrays etc.:

BCDR fish knife. (full image 2K) Source: ebay906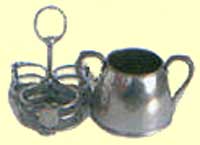 BCDR (Slieve Donard) cruet set & sugar bowl. Source: SRA307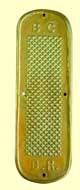 BCDR match striker. Source: TRA1104

BCDR match striker. (full image 34K) Source: TRA210.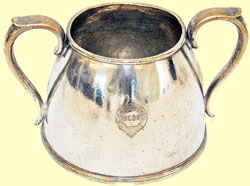 BCDR (Slieve Donard) silver sugar bowl. (full image 167K) Source: GWR1115.
Miscellaneous:

BCDR vesta case - poor scan. Source: SRA 600


BCDR matches. Source: TRA0507. (full image 22K)


BCDR button. Source: D. Cronin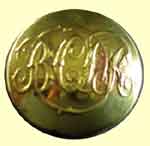 BCDR button. Source: TRA305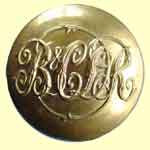 BCDR button. Source: TRA506 (full image 11K)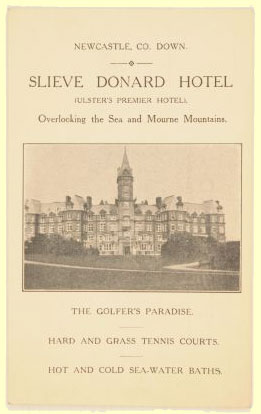 Slieve Donard Hotel brochure. Source: SRA0114 full image 18K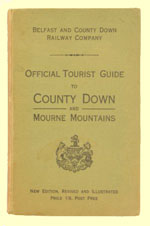 BCDR Tourist Guide to Co. Down. Source: SRA1215. full image 17K.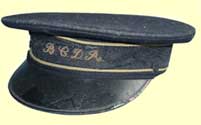 BCDR hat. Source: TRA1105. (full image 18K)
---

Return to Index page, or go to Northern page 6, London Midland & Scottish Railway, NCC.


Return to auction price data on original pages


For genealogy, go to my Lennan genealogy pages

---
Page posted 27/7/1997. Revised 29/10/16
This URL: http://www.irishrailwayana.com/ or http://www.irishrailroadiana.com/
Original URL: http://www.geocities.com/CapeCanaveral/Lab/8690/
Auction prices: http://www.lennan.be, and http://users.skynet.be/ken.lennan/index.htm or http://gallery.uunet.be/ken.lennan/ now http://home.tiscali.be/ken.lennan/
Genealogy URL: http://homepages.rootsweb.com/~lennan/
---